Sound Workshop 1600
I bought this in 1998 at an auction for 40 bucks.
It came from the University Of New Mexico.
This is how it sat in The Barn for the last 6 years.
It wasn't until 2004 that I found any info on this console.
Since Chris was in Baltimore for recording school,
I took it back with me and rebuilt it.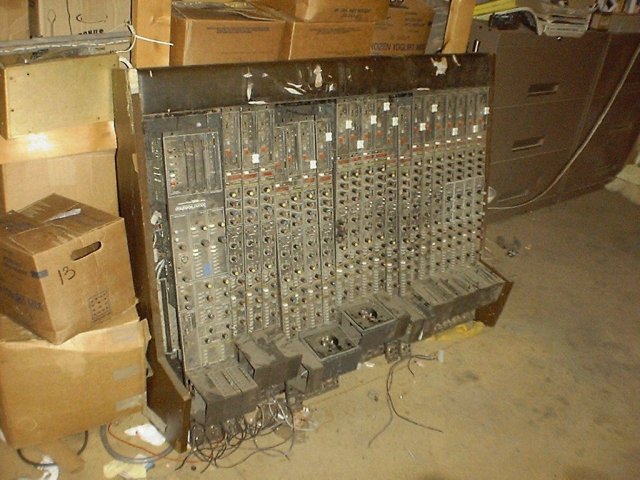 My wife and I stripped it down to the frame
then put the frame in the van
then put all the channel strips back in
to get it ready for the trip to Baltimore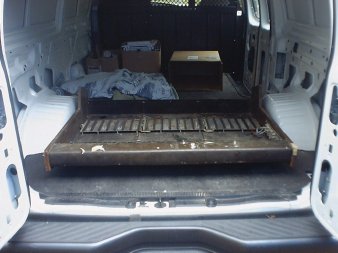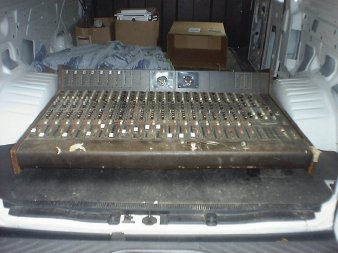 Chris and I did the same thing to get it into
the apartment and up on some milk crates.


Around this time I got a partial set of schematics.
I had a little bit of test equipment.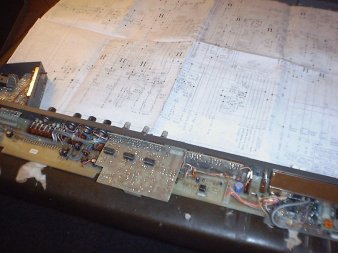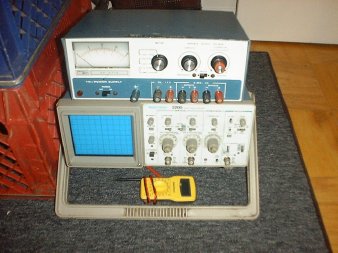 The first thing to do is get the Power Supply working.
On the left I replace the terminal blocks.
On the right is what's left of the old ones.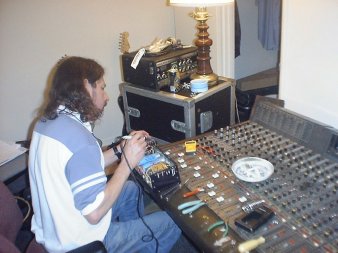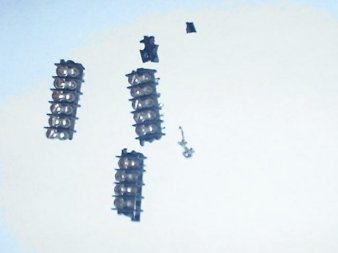 I came across some cool legs at work.
I went down to lowe's and had a piece of 1X8
cut to 48". And used it to put the legs together.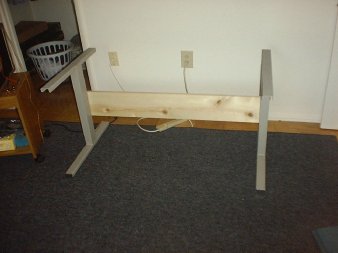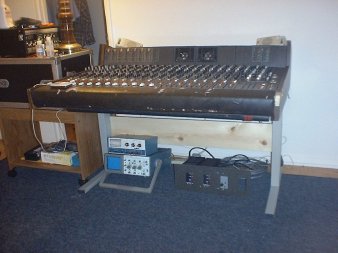 Stripped it down again to clean
the motherboard and the edge connectors
Also painted the legs and stained the wood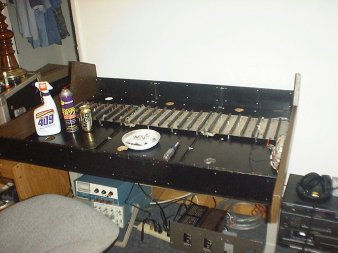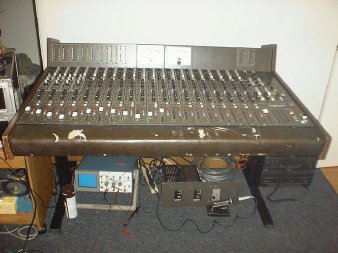 A large part of this project
was installing and wiring the connectors
I want it to be moveable so it needs connectors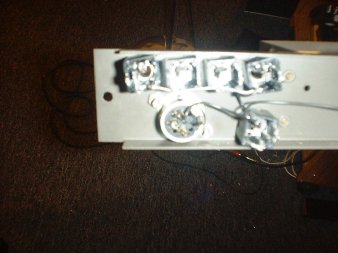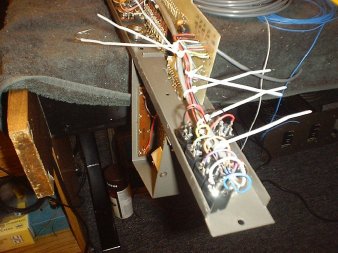 The mic line is shielded and all the
balanced pairs are hand twisted pairs
Got rid of a 12 pin molex per channel
and the Mic signal doesn't go through
the motherboard to get to the preamp.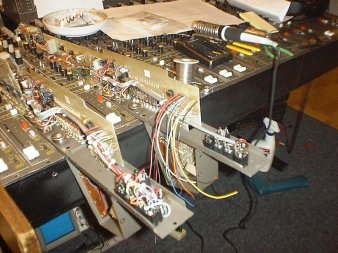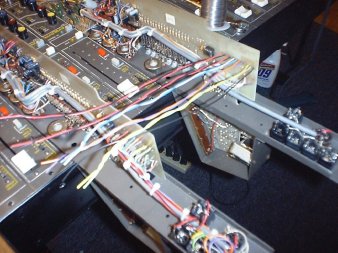 Reupolstered the armrest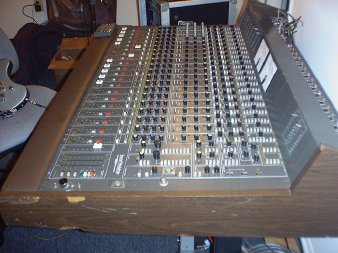 Another night of wiring and
troubleshooting a channel strip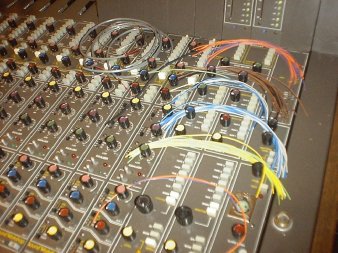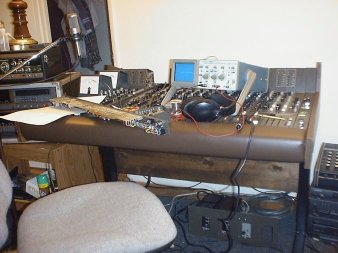 The new meter bridge is done
Mirror Finish Stainless Steel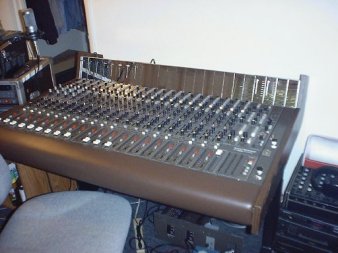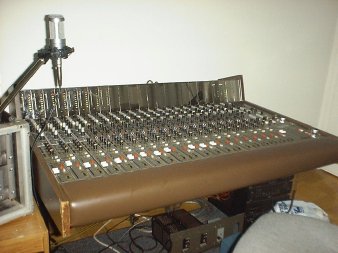 Above Last Updated on May 24, 2004
I kept working on it. Re-capping it and upgrading
most of the op-amps . Replacing broken switches and missing knobs.
Kind of boring to most people so I'll add a seperate page later
for the tech stuff and some places I bought parts.
Chris finished recording school in June.
So we packed everything up and took it home to Arkansas.
Then we started building a control room for the new console.
The plan was to build a 10'X 12' room that would
include half of my 4'X 12' workbench.
We really didn't use any soundproofing. This is a
small wooden barn built on cinderblocks. It will never
be very soundproof. We just needed some isolation. I did
use a bunch of caulking on all the seams and fixtures.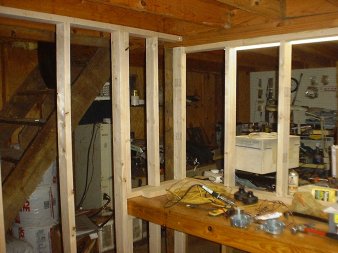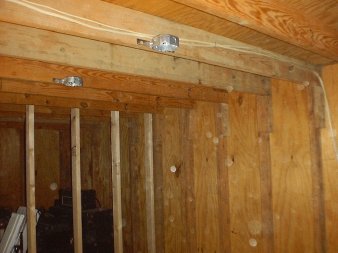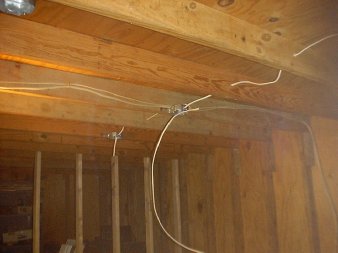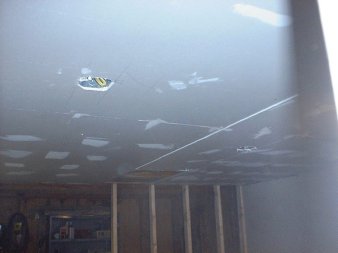 Around here we had to stop for our annual Tickfest.
Click each pic to enlarge
But we got right back to work after the party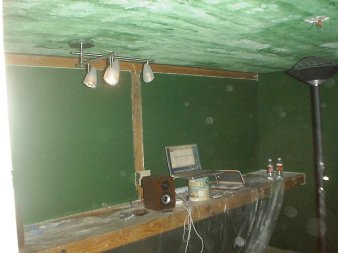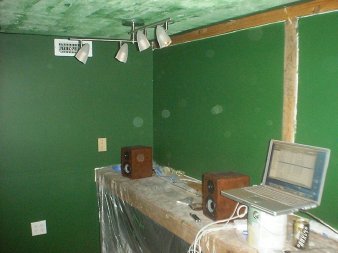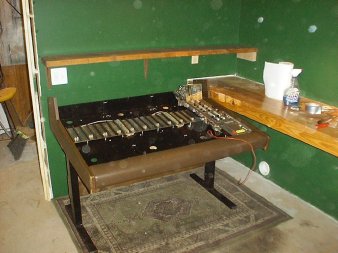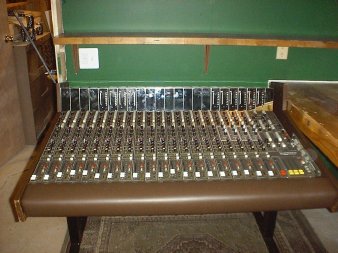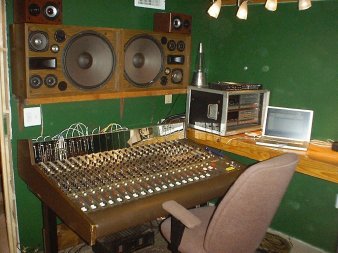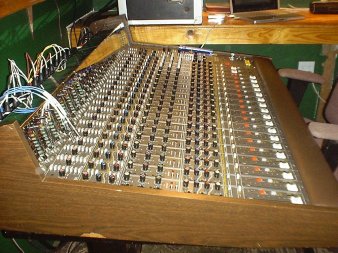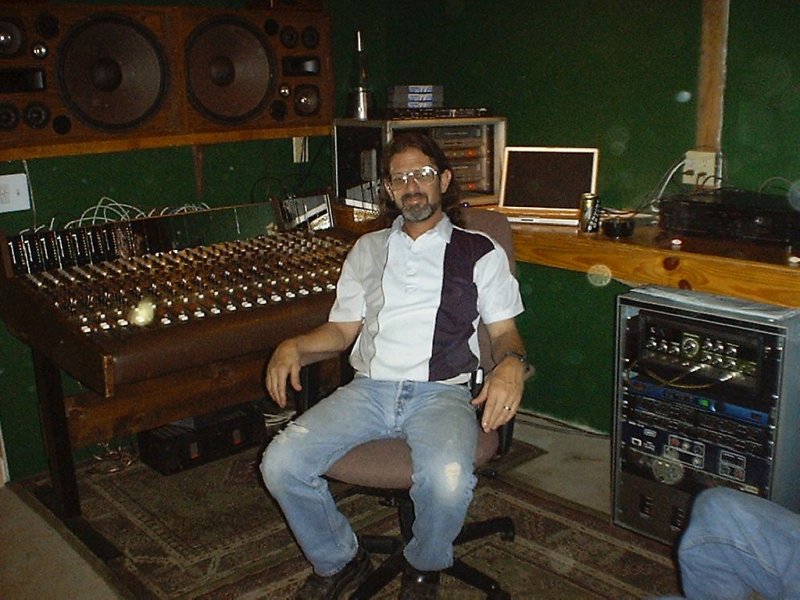 E-Mail Me